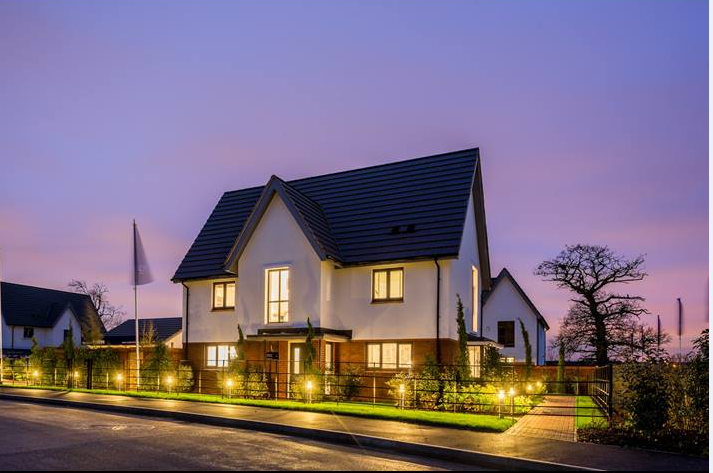 As the days begin to get longer and the temperature climbs, those with green-fingers are getting inspired as they are able spend more time outdoors enjoying their gardens.
As spring sets in, mother nature seems to go into overdrive with plants and lawns growing at an incredible rate and even the most dedicated of us may struggle to maintain our gardens.
Trusted gardening expert, Craig Shanks from Heritage Landscapes and Lead Landscaper for the show homes for property developer Crest Nicholson South West, shares his top tips on how to care for your garden during the warmer months.
Do little and do it often. It can often be overwhelming tending to your garden in the summer. After even only a week of growth, it can feel daunting. To keep on top of your garden - and avoid back pain - try and tend to your garden in lots of small, regular sessions.
Water your garden during the cooler hours of the day to avoid scorching the lawn and attracting mildew from damp foliage at night. If the great British summer delivers a heatwave, get creative by using leftover bath or dish water on your plants to preserve water. Better still, invest in a water butt to catch excess rainwater ahead of summer so you are all set should a hosepipe ban come in.
Mowing your lawn as long as your mower allows provides shade for the soil and it helps to suppress pernicious weeds. With lawns growing so quickly in the summer, it may be tempting to give it the equivalent of a short back and sides however, brown, bare and weed infested lawns are actually victims of 'scalping' where they have been cut too short.
Be careful using fertilisers.During hot weather, the soil loses its ability to absorb nutrients and can end up burning plants. Look for alternatives specifically created for hot weather use.
Essential to keeping flowers coming throughout the summer is dead heading. Offering a welcome break from weeding, make the time to cut stems as whilst most perennials tend to bloom for 6-8 weeks, pruning a dying flower sends a signal to grow more giving you multiple blooms. However, avoid cutting back during periods of intense heat as this can cause unnecessary stress on the plant and cause damage from which it may not recover.
Be aware of shady areas within your garden as some plants are less adaptable to being exposed to bright, direct sunlight in the height of summer than others. For plants which appreciate the shade, use moveable planters in order to hide them from the sunlight during the height of summer.
The summer months are the perfect time to plant a vegetable garden. Whether you have allotment space or growbags the warmer months are the best time to plant delicious vegetables such as beans, celery, squash, courgettes or peppers.
Check your soil type ahead of purchasing plants for your garden. Different plants thrive under different conditions such as heavy clay based or light and sandy. If you are not sure, take a look at what plants and foliage do well in surrounding gardens.
If you are purchasing new garden furniture for summer, ensure it is weather resistant so has longevity and where possible, purchase accompanying seat and table covers should the great British summer bring unexpected rain!
Back