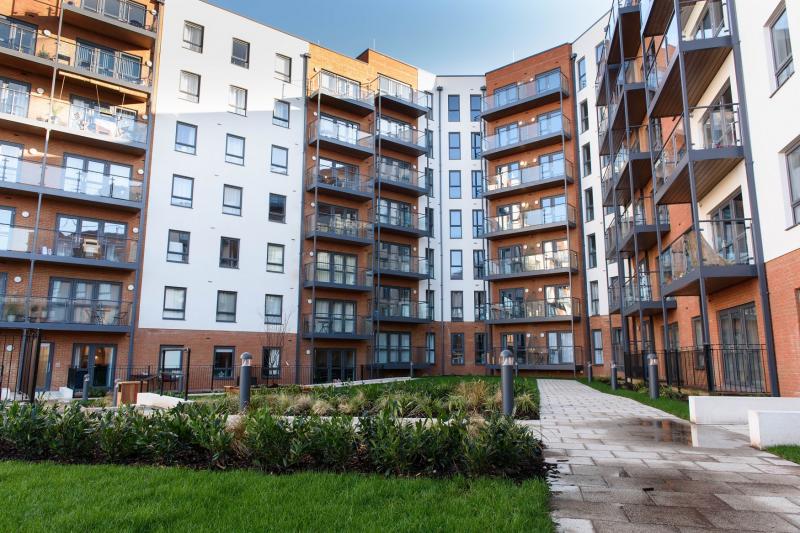 Winter can often prove to the hardest time of year for gardeners, particularly for those who are looking to create the perfect outdoor entertaining space in time for the warmer months.
Landscape architect Paul Gibbs of David Jarvis Associates, landscape consultant for Crest Nicholson Regeneration's The Apex Apartments in Crawley, has shared his top tips on how to create your dream urban balcony or patio this January*.
The new year is a time to take stock and plan for the year ahead. It's also a good time to do some tidying up and while spring cleaning may work in the house, it won't in your garden. By Spring, plants are actively growing and will get tangled with the remains of last year's growth, so make sure to tidy up your space before things get going.
That said, resist the temptation to cut dead stems and seed heads of herbaceous plants and grasses too early – they can look magical covered in frost and add interest to your balcony this winter. Birds and insects will appreciate them too. Make sure to clean them up once the winter weather has taken its toll. In exposed, cold locations make sure to shelter, wrap or group together containers to protect roots from frost damage.
Approach your garden with the whole year in mind. Take the opportunity to plan your space too! Potted plants that can be easily maintained or moved are a great way to create or segment new spaces. Also, consider adding winter flowering perennial, such as Helleborus or Cyclamen, evergreen grass like Festuca or Carex or small berry bearing shrub, for example Skimmia to bring year-round colour to your space. Planting bulbs is also a must to ensure striking effects in the Spring.
One and two-bedroom apartments at The Apex Apartments are available from £237,000. With only five one-bedroom apartments remaining, find out more about life in Crawley today by visiting, https://www.crestnicholson.com/developments/the-apex-apartments/.
*Restrictions may apply. Please speak to a Sales Advisor, your Property Manager, or refer to your lease document for further information.
Back