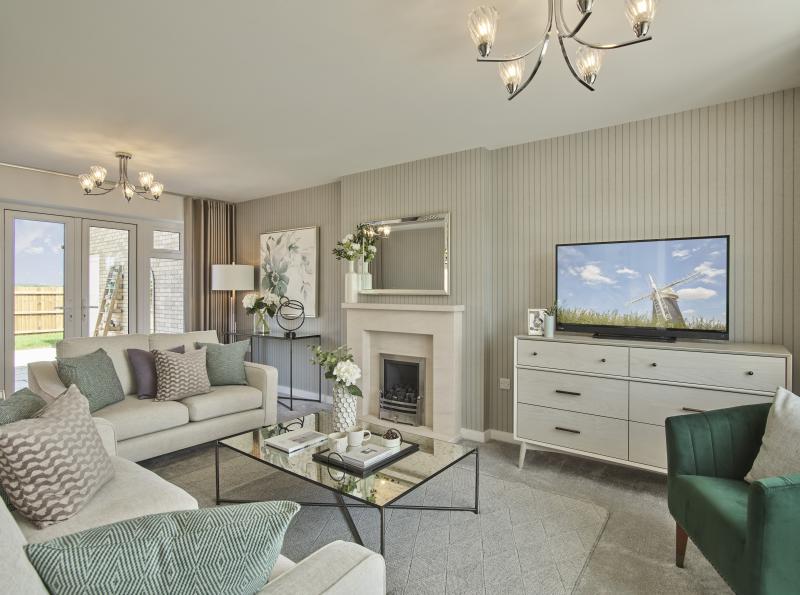 Award winning developer, Crest Nicholson is hosting an exclusive Part Exchange event on Saturday 30th and Sunday 31st January between 10am – 5pm, at its charming development St John's Mead in Elmswell, Suffolk. Potential purchasers will be invited by appointment only for a socially distanced visit of the show homes or virtual tour, and will have the chance to demystify the Part-Exchange process. Purchasers will be able to ask questions and receive tailored advice, learning how the scheme can be used to secure their dream home.
What is Part Exchange and how does it work?
In simple terms Part-Exchange is trading a house you already own to move up the property ladder into your new home. Crest Nicholson purchases your existing property and the value is taken away from the price of the property you are buying.
The scheme is the perfect solution for people who would like to sell up and move home, however are deterred by the stress, hassle and cost, meaning they are living in a home which they have fallen out of love with or that no longer fulfils their needs.
The process is robust and transparent, ensuring homeowners get a fair market value for their current home. Independent valuations are obtained from three different high-street agents and an offer is made off the back of these third-party valuations.
What are the benefits of Part Exchange?
Guarantees a cash buyer for your home.

As the process is between the developer and the seller, this removes complicated chain delays, often making the moving process quicker and reducing stress.

You will receive a fair value for your existing home.

You can remain in your existing home until your new home is ready.

Crest Nicholson covers all agent's fees, meaning sellers can avoid costs they would be paying if selling on the open market.

It is a streamlined transaction and purchasers are given professional support and guidance throughout the process.
Karen Coulson, Sales and Marketing Director at Crest Nicholson Eastern, "Part Exchange might usually be something you associate with buying a car, so some purchasers are unaware it is a route into home ownership. In fact, the same principles apply – you essentially trade the property you own to move up the property ladder, so it's a great option for upsizers. A major frustration for home movers that have a property to sell is chains can delay your move, however Part Exchange takes the stress out of the process, guaranteeing you a cash buyer and instead allowing you to focus on the excitement of buying your new home.
"Our sales team looking forward to welcoming customers both virtually and socially distanced, so please do get in touch to book an appointment."
Prices at St John's Mead start from £325,000 for a three bedroom house and from £420,000 for a four bedroom house. To book your appointment for the event, visit www.crestnicholson.co.uk/stjohnsmead or call 01359 758 536.
Back