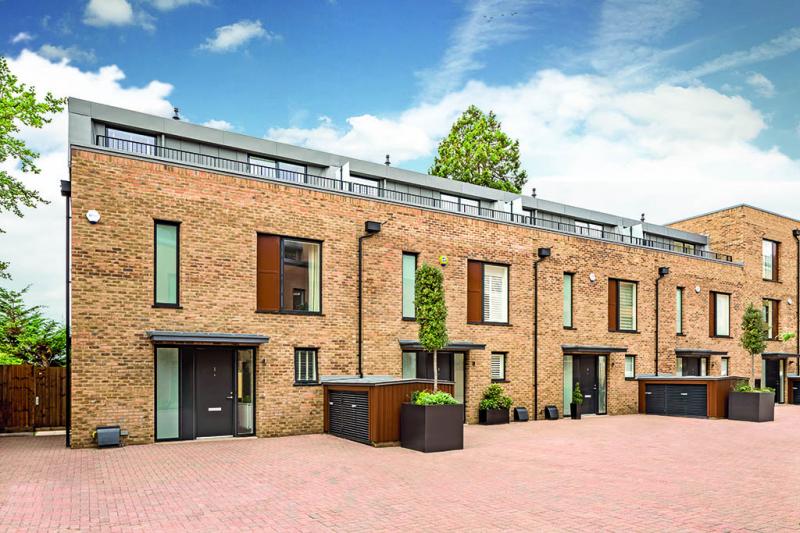 Award-winning property developer, Crest Nicholson, has donated £1,000 towards a charity sleepout event held in Barnet. The Big Barnet Sleepout 2019 was organised by the Homeless Action in Barnet (HAB) Centre and the Together in Barnet (TiB) winter night shelter to raise money for the charities and increase awareness of homelessness in all its forms.
Crest Nicholson has a strong existing relationship with HAB, having raised £85,000 for the homeless charity at its fundraising ball in 2018. Based around the corner from the Totteridge Place development in Totteridge & Whetsone, the charity brings about positive change in the lives of homeless people by providing essentials as well as life guidance and support.
HAB is firmly rooted in the community, having been founded 20 years ago from the efforts of Ballards Lane Methodist Church and the Finchley Reform Synagogue to feed homeless people. In addition, the TiB shelter serves the community by housing rough sleepers from October to March every year.
Jon Cook, Managing Director at Crest Nicholson Chiltern, comments: "We are proud to be continuing our support for Homeless Action in Barnet in 2019. As a leading developer, we are passionate about creating vibrant, sustainable communities and we recognise the importance of supporting charities that directly aid our local neighbourhoods.
"Homeless Action in Barnet and Together in Barnet provide invaluable support to the homeless, offering everything from essentials, to advice and access to education or resources. The sleepout is a great way to bring the community together to raise awareness for homelessness, whilst also raising money to support those vulnerable within our area."
Crest Nicholson employees also took part in the sleep out. Adele Barrow, Development and Planning for Crest Nicholson commented: "Whilst we were in a safe environment, it was certainly a tougher experience that we could have imagined – the lights, noise of the traffic and being surrounded by strangers was a real eye opener for us, highlighting what homeless people in our community face every day. We'd like to thank both the staff and volunteers at the Homeless Action in Barnet Centre and Together in Barnet, who were really welcoming. The work they do is exceptional, and the event is such a great way to get the local community together to raise awareness for this important issue. We felt very proud to be a part of the charity sleep out and to help raise money for such a worthy cause."
To find out more about Crest Nicholson and the communities it builds, please visit www.crestnicholson.com.
Back