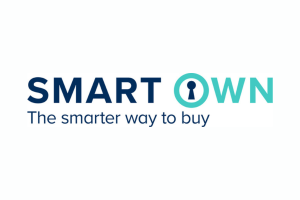 Housebuilder Crest Nicholson launches Smart Own, a new shared ownership proposition designed to help people onto the housing ladder delivered with Legal & General Affordable Homes.
Crest Nicholson is one of the first housebuilders to partner with Legal & General Affordable Homes, where together they will deliver shared ownership homes nationally.
The Smart Own Shared Ownership scheme will be available to eligible buyers with a household income of less than £80,000, and whose income covers the monthly costs. Eligible buyers can buy up to 75% of the property and pay a subsided rent on the remaining share.
Kieran Daya, Managing Director of Partnerships and Strategic Land at Crest Nicholson, said of the partnership: "As housebuilders, we help thousands of customers realise their house buying dreams each year and understand that there is an increasing number of people who are unable to get onto or move up on the property ladder. We've seen great success for customers who have used a shared ownership scheme; it gives them the ability to get onto the ladder and the flexibility of increasing their ownership stake over time as their circumstances change. We're excited to make this option available to even more people through our partnership with Legal & General Affordable Homes"
Ben Denton, Chief Executive at Legal & General Affordable Homes, commented: "At Legal & General Affordable Homes are committed to tackling the UK housing crisis. This new partnership with Crest Nicholson is a great example of how we can collaborate with ambitious housebuilders to bring forward more affordable housing, combining resources to better people's lives and ensure that more people have access to a safe and secure space to call their own.
The Smart Own Shared Ownership scheme is now available across a number of Crest Nicholson developments, to see homes available visit: www.crestnicholson.com/SmartOwn
Back