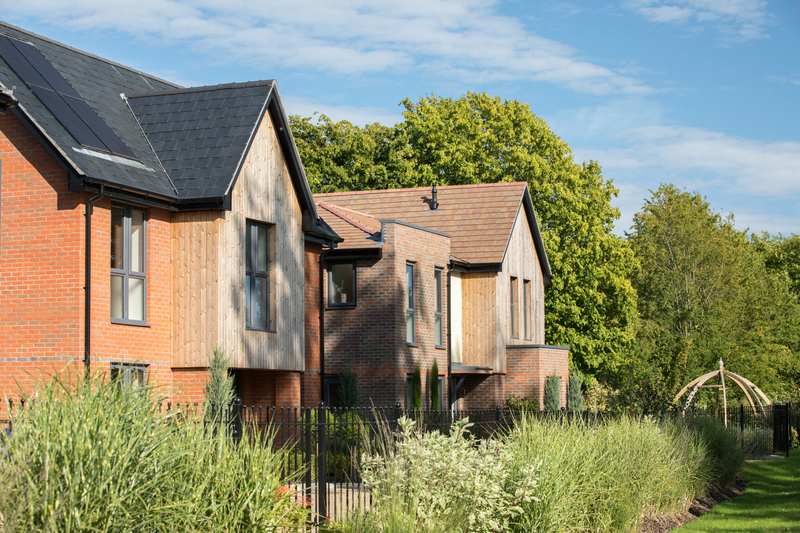 Those looking to take the next step on the property ladder, but already have a property, will be able to find out all the options available with Crest Nicholson to help take the stress out of selling.
The award winning property developer is hosting an information session on Saturday 2nd February at Barkham Place, Arborfield Green that will provide an opportunity for buyers to find out all they need to know about Crest Nicholson's Smoothmove and Part Exchange options. With a range of experts available on the day to answer any questions, including Crest Nicholson's own team of experienced sales advisors, visitors will be able to find out how to take the stress out of selling property.
Through the SmoothMove scheme, Crest Nicholson will manage the sale of the existing property for any buyer that has reserved one of its properties. Once a new Crest Nicholson home has been reserved, the sales team will work closely with estate agents to find a buyer for the old home, and cover fees along the way. SmoothMove is designed to relieve some of the stress and organisation needed when buying a new home and is available to anyone looking to take the next step on the property ladder.
In contrast, through Part Exchange Crest Nicholson will act as the cash buyer for the existing property, arrange for three independent valuations, remove complicated chain delays and agents' fees[1]. Buyers also have the flexibility to remain in their existing home until their new one is ready. A guide to Part Exchange is available on the Crest Nicholson website.
SmoothMove has many shared benefits as Part Exchange, though many people aren't aware that the latter isn't an option for buyers going through the Help to Buy scheme. SmoothMove is therefore a great choice for second steppers that wish to purchase a new build property through Help to Buy.
Crest Nicholson offers eight simple steps for buying a home through SmoothMove:
Book an appointment with our friendly sales team to provide information about your current property, and choose your new Crest Nicholson home

Crest Nicholson will arrange up to three free valuations by independent estate agents at a time that suits you

We'll agree with you the best price to market your existing property and arrange for the property details and photographs to be produced

We'll hold the home of your choice for an agreed period, giving you time to sell your existing property

If you arrange your new mortgage though our Independent Financial Advisor, we will pay the mortgage valuation fee for you

Crest Nicholson will manage the sale of your existing property by ensuring that viewing times are convenient to you and that you receive weekly progress updates and helpful advice

Once your existing property is sold, we will pay your estate agent fees up to an agreed limit

You can then move into your brand-new Crest Nicholson home
Event information:
Saturday 2nd February at 10am
Arborfield Green
Sales and Marketing Suite
63 Archer Grove, Barkham Place,
Wokingham, Berkshire, RG2 9LS
Berkshire's newest Garden Village community, Barkham Place in Arborfield Green, offers a collection of one- and two-bedroom apartments and two to five-bedroom homes. Prices start from £249,000.
Crest Nicholson is also hosting a Help to Buy event at Arborfield Green on Saturday 9th February at 10am.
---
[1]Part Exchange is available on selected properties at selected developments, subject to availability and Crest Nicholson's terms and conditions.
Back